Description
Do you wish your fundraising solicitation letters raised more money?
Learn how to write letters that grab donors' attention…
Get a complete step-by-step guide for great appeal letters…
Including both snail mail and e-mail fundraising letters…
How confident are you in your non-profit's fundraising letters?
Are your fundraising letters and e-mails raising what you want them to raise?  Or are they bringing in some money… but not what you hoped?
Nearly every non-profit sends out fundraising letters and e-mails… but 50% or more of those organizations are sending out letters that violate the basic rules of great appeals.
Fundraising letters can be a fantastic tool for raising money… but if you want to raise as much as you possibly can through letters and e-mails, you need to understand what types of letters get results… and which don't.
There is a science behind great fundraising letters.  There's a ton of real world data that shows what works in getting donors to open, read, and respond.
The changes you need to make to your letters aren't as drastic as you might think.  Chances are that you can make a few small adjustments to your next letter and dramatically increase the amount you raise.
Your next fundraising letter can be the most profitable letter your non-profit has ever sent out…
Learn the Secrets of Super-Successful Fundraising Letters
Over the past twenty years, Joe Garecht has researched the secrets of the world's most successful fundraising letters.  He's used these secrets to write hundreds of fundraising letters and e-mails for non-profits both large and small. Whether you send out snail mail letters, e-mail appeals, or both… these secrets will help you get the results your non-profit needs to thrive.
This step-by-step system for writing great fundraising letters will work for you whether you're a major non-profit sending out 100,000 letters or a small local organization sending out 75 appeals.
What you will learn applies to no matter what type of fundraising letter you are sending out, including:
​Snail mail fundraising letters
​E-mail fundraising appeals
​Annual appeal letters
​Year-end appeals
​Special emergency funding appeals
​Or any other type of fundraising letter
Supercharge Your Next Appeal.
Here's what you'll learn in this course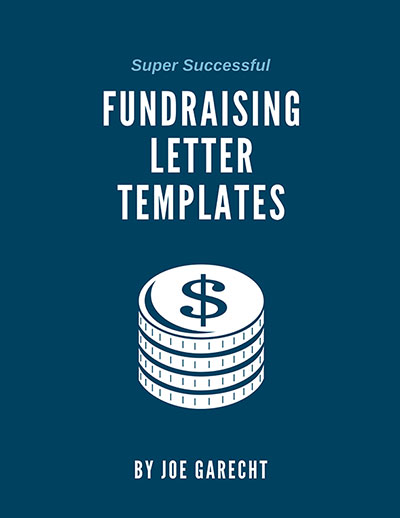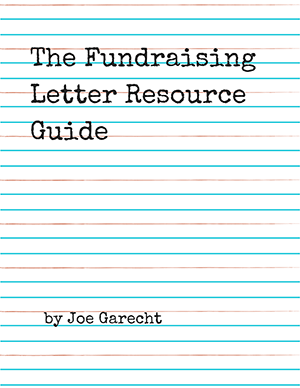 Each of the strategies you'll learn in this course have been field-tested and are used by the world's strongest non-profits to send super-successful fundraising appeals.